Get to Know Matthias O'Meara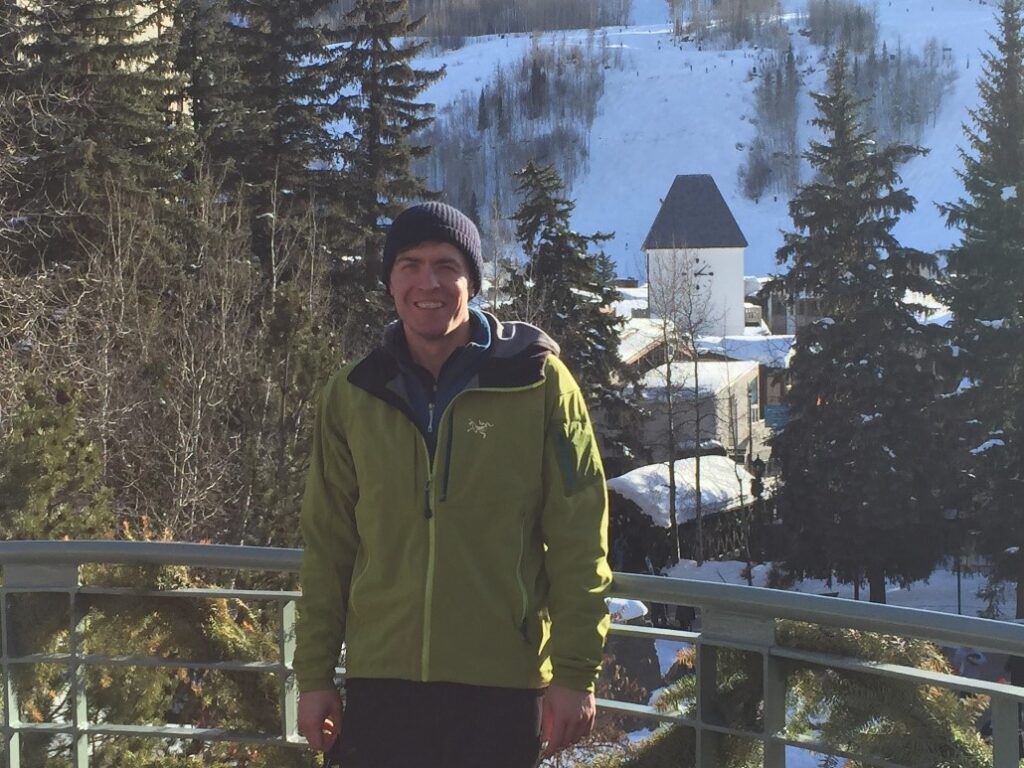 Biography
Matthias O'Meara is a resident of Denver, Colorado and a founder of Choice Advisors.
Education
Matthias graduated high school from West Bend West, where he was a good student and an athlete. Matthias was a member of the National Honor Society and a varsity soccer player. In addition, he was on the chess team and golf team. While he was not participating in school activities, Matthias O'Meara was active as a Boy Scout, and he earned the rank of Eagle Scout. He also worked at a local Italian restaurant as a cook, waiter, and host.
Upon graduating high school, Matthias matriculated into the University of Notre Dame. He took a general course of studies in his freshmen year. Matthias went to Rome for the first semester of his sophomore year, and after that, he decided to pursue a degree in history with a minor in Italian literature. While attending Notre Dame, Matthias worked various jobs. He held an internship with the history department, helping them to revise publications and review footnotes. He also worked in the kitchen of the dining hall, the main library research stack, the janitorial department, and the mason crew of a local district.
A Love of Language
Matthias enjoys the study of foreign languages. As a child, he learned to speak German, which was spoken by some of the old-timers in the Milwaukee metropolitan. In fact, many of the Christmas carols that Matt learned as a child were taught to him in German.
In high school, O'Meara was a foreign exchange student to Udine, Italy, where he lived with an Italian family and learned to speak Italian. He would return to Italy in college for a semester abroad in Rome. He has been fortunate enough to have returned to Italy several times since college and continues to speak and read Italian regularly. He credits Neorealismo Italian cinema for his ability to maintain fluency, and he regularly watches Italian films; his favorite Italian directors include Vittorio de Sica, Michelangelo Antonioni, and Federico Fellini.
Matthias often encourages people to learn foreign languages. He believes that the process is liberating because people rarely have expectations from someone who is learning to speak, so it brings one back to the humility of childhood. Moreover, once someone has mastered a language, that person can see the world in new terms, literally, because there are frequently concepts in English that do not apply and therefore cannot be conceived in other languages, so expressing yourself requires new ideas that may not feature in English.
Getting Outdoors
Matthias loves to explore nature. As a child, his father would take him on hikes and give him instructions about plants and animals as well as survival in the wilderness. He grew up hunting and fishing, which afforded him time to contemplate nature and marvel at its beauty. Today he enjoys hiking Colorado's Rocky Mountains and fly fishing the streams and rivers for trout.
Skiing Fanatic
Matthias O'Meara is a skiing fanatic. He participates in both alpine and Nordic skiing. One of his earliest memories is being a child of two or three and skiing with his father at Fox Hill, the home of the Milwaukee Ski Club.
As an adolescent, his mother would routinely drop him off a the local ski hill, to make friends and ski. By his estimation, Matthias skied about 3 or 4 days a week for most of the winter from the time he was 10 or 11 until he went to college. During those days, the walls of his room were covered with pictures of ski racers and extreme skiers. He had dreams of being a pro skier.
Nowadays, Matthias primarily skis in Colorado. He considers Vail, Colorado to be his "home mountain." He also regularly visits Arapahoe Basin, Beaver Creek, Breckenridge, Copper Mountain, Keystone, and Winter Park. He also watches FIS alpine racing, and his current favorite racers are Dominik Paris, Sofia Goggia, and Mikaela Shiffrin among others.
In addition to alpine skiing, Matthias regularly Nordic skis, enjoying both skate and classical techniques. He says it's the best workout he can imagine, and it makes winter more bearable. He also has participated in several Nordic skiing marathons, and he credits the training for those marathons to keeping him fit during the winter months.
Volunteer Work
Matthias has been volunteering for non-profits for as long as he can remember. His mother was a volunteer for American Cancer Association, and he would help her prepare materials for annual drives and accompany her to visits with patients.
As an adolescent, Matthias volunteered at his church as an altar boy and spent countless hours volunteering while active in the Boy Scouts.
More recently he has volunteered his time as a board member of various schools. Currently, he is a board member at a local charter school that focuses on providing education and community to urban elementary students who frequently do not have the means that some of their peers do in more affluent communities.